YZ-125 Top End Rebuild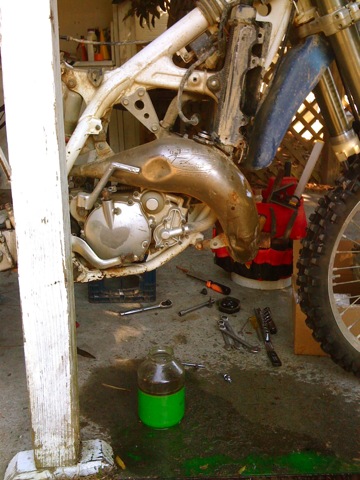 Today I rebuilt the top-end of my 1996 YZ-125. Compresssion got awful and it wouldn't even run unless I held the throttle damn near wide open. I thought I was gonna have to ditch it in the woods at Wambaw a year ago. So today I yanked it all apart, and took a few pics while doing it so I figured I'd write it up while it was fresh in my head.
You pretty much have to take the entire bike apart to get at the cylinder head, so I started by pulling all the plastic off, then the air filter box, then the carb, then draining the radiator and disconnecting the hoses near the motor. The combination of old stale premix fuel, and the antifreeze made a neat looking cocktail in the jar.